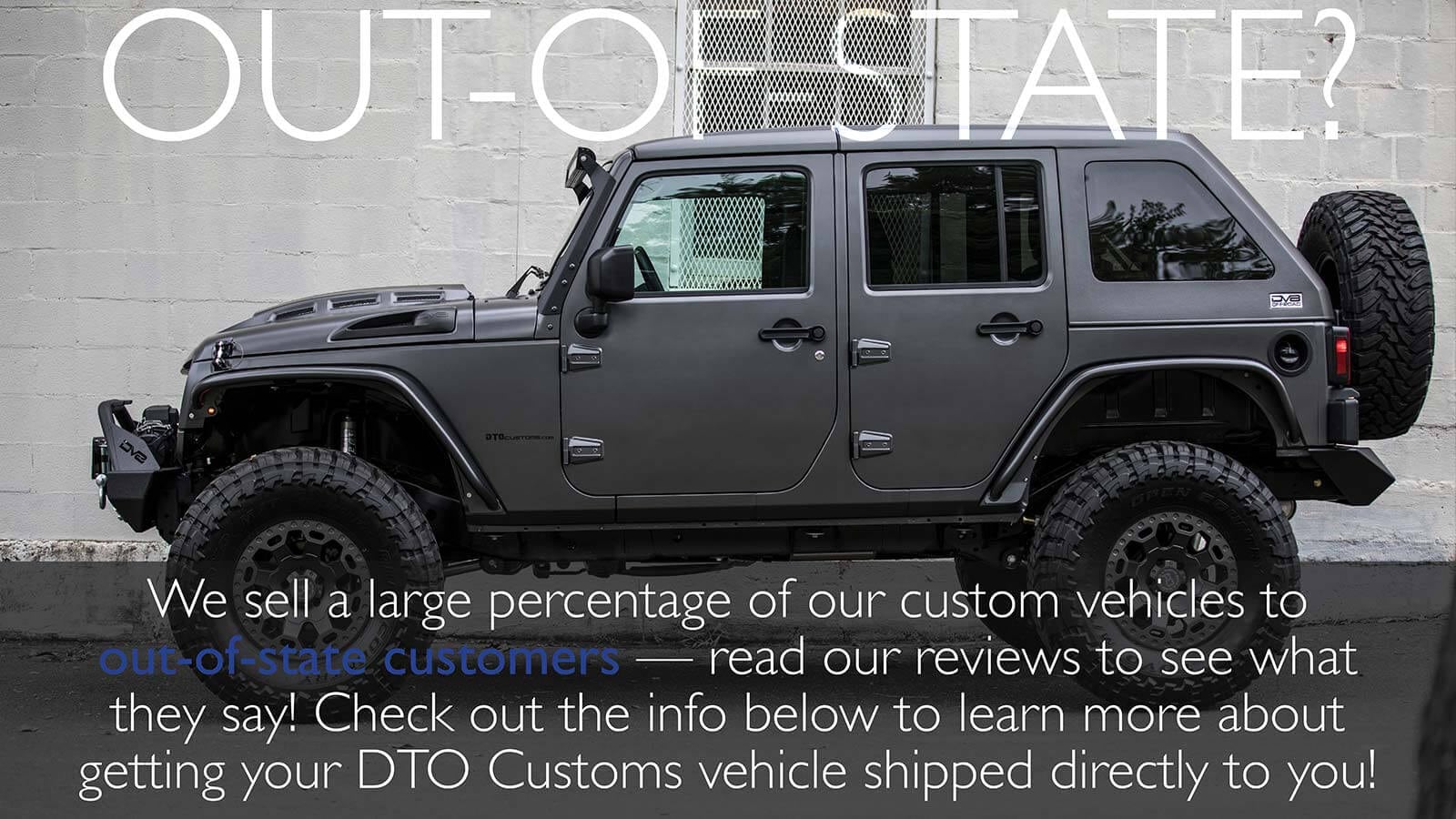 One of our most frequent questions pertains to out-of-town buying and transportation arrangements. Since we sell a significant number of our custom vehicles each month to out-of-town buyers we are more than happy to discuss options for you and your DTO Customs vehicle. There are two methods that our out-of-town customer prefer:
Nationwide Shipping: We have a network of licensed and insured transporters across the country and we would be happy to assist you by helping to arrange transportation directly to your driveway. Simply ask us for a delivery quote for your DTO Customs purchase from our store to your driveway.
Fly-In-Drive-Away: The second option many of our customers choose is to simply fly into the nearest airport and drive their DTO Customs vehicle back to their home. If you are interested in this option the airport would be Dulles International Airport (IAD), which is about 35 minutes from our store.
We ensure that our out-of-town customers have the peace-of-mind in buying sight-unseen. We will happily provide you with a personalized video walk around as well as a vehicle condition summary if you would prefer! Our team is standing by to ensure you have everything you need to make your buying experience with DTO Customs praiseworthy!
Go on Facebook, Yelp, or Google and see what our out-of-town buyers share about their experiences!